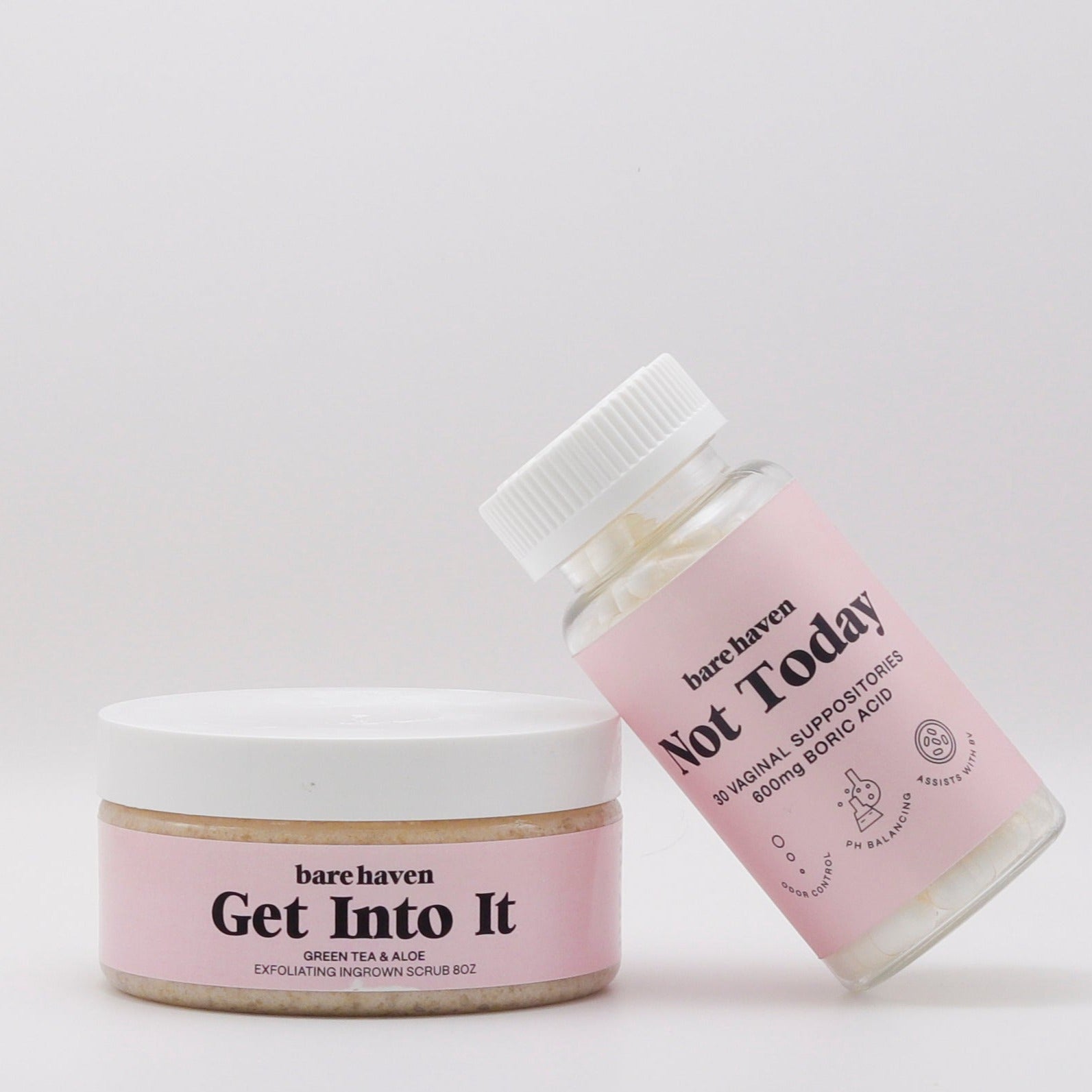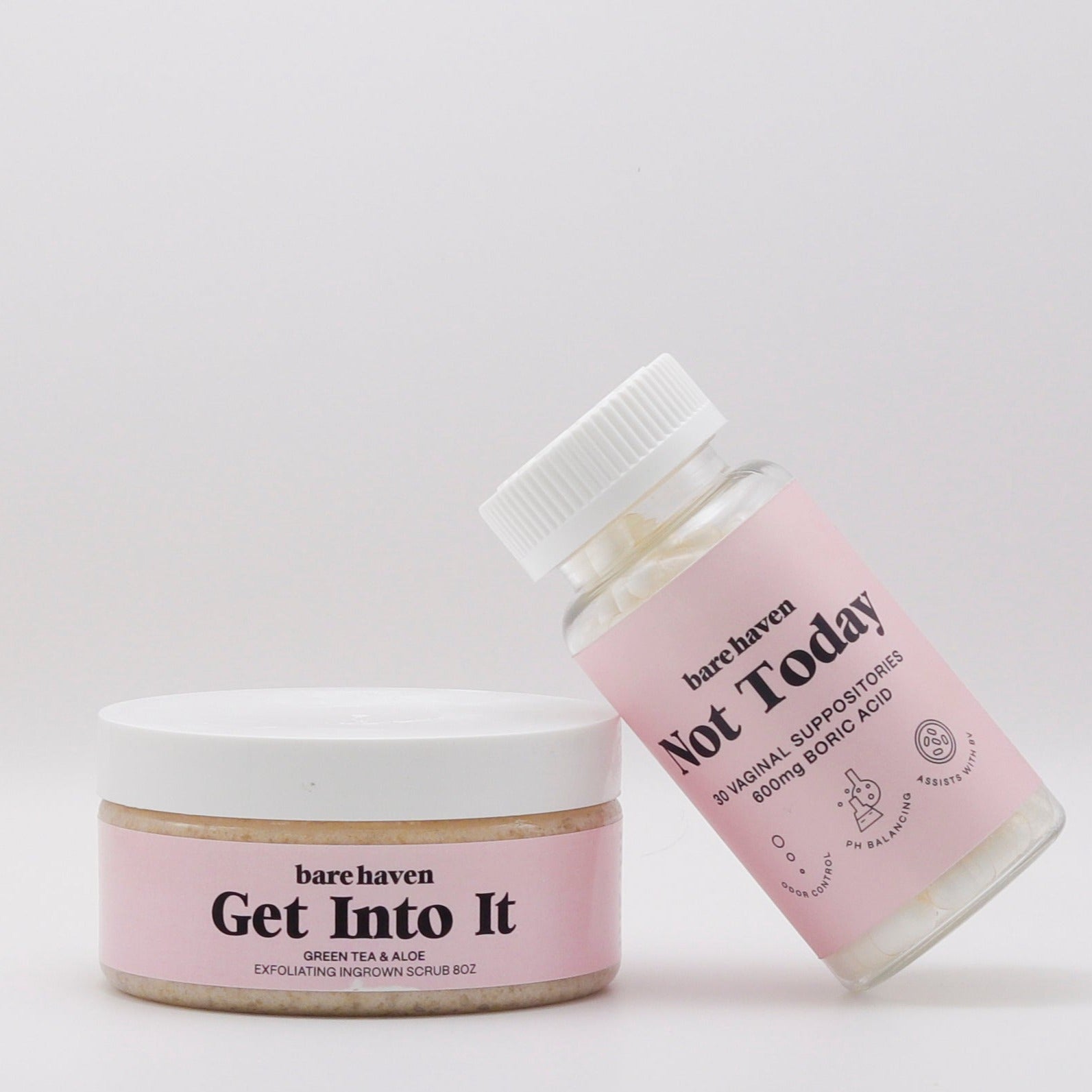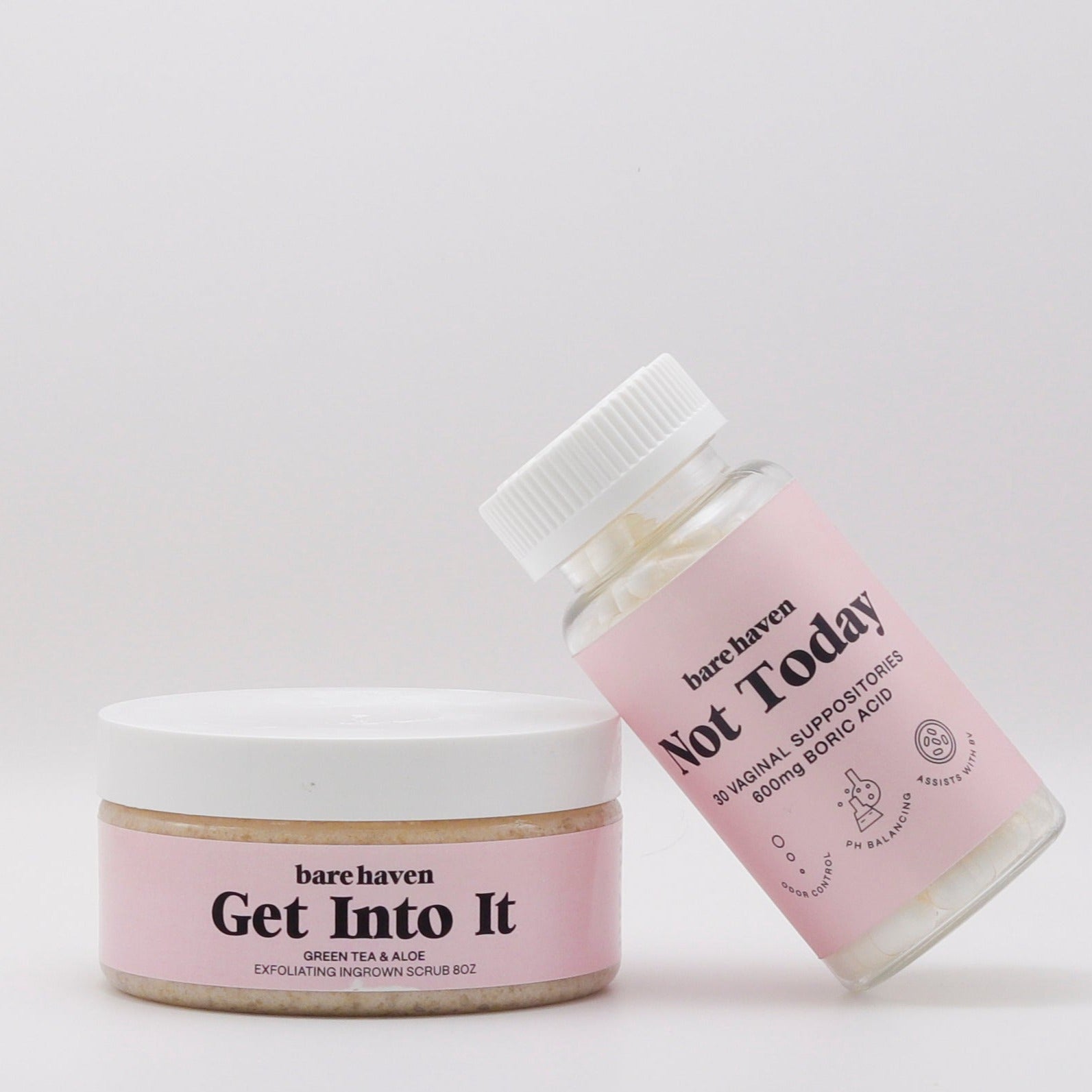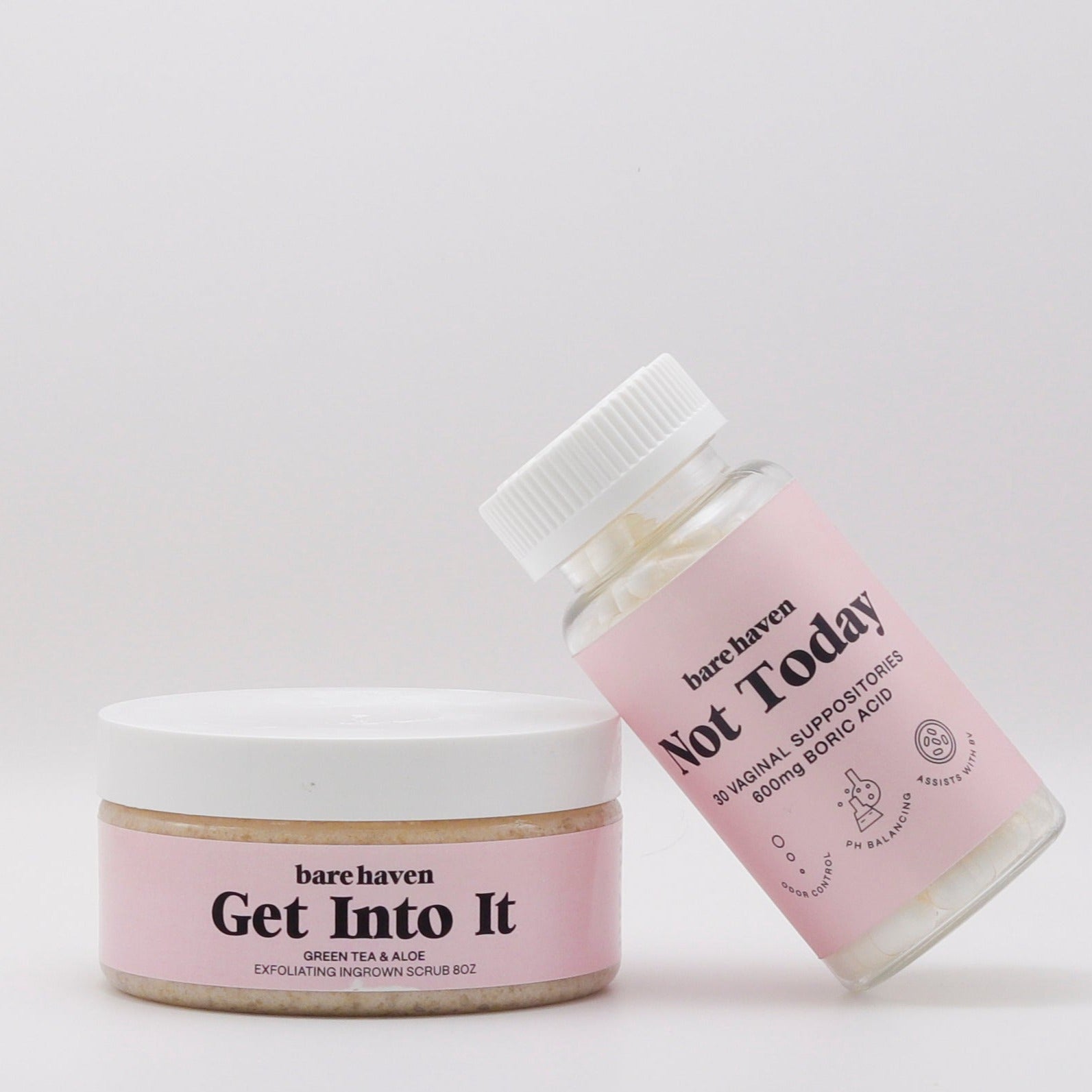 Tag-Team Set
The ultimate feminine care team for your lady parts which makes you feel beautiful inside and out. Bare Haven is normalizing pubic hygiene. Tag-Team includes: Not Today and Get Into It. Keeping a healthy pH balance and sloughing away ingrown bumps at the same time! Natural, cruelty-free ingredients that's safe for everyone. Love your kitty!
Not Today:

Wash hands and nails well with soap and warm water before handling me.

Insert (1) Not Today suppository inside the vagina, every night for 7 consecutive days or until symptoms go away. Make sure to use a panty liner as the capsules may slightly discharge overnight. After cleanse, I recommend using Not Today as needed after periods, sex, working out, or anything else that will disrupt your vaginal pH.



Get Into It:

Step 1. Get naked.

Step 2. Apply me to wet skin to soften congested area in a circular motion avoiding internal use.

Step 3. Rinse and pat dry for a delightful experience.

Use 2-3 times a week! Perfect for use between waxes, after shaving, and to hydrate hair down there (for the hair lovers).


Get Into It:

Demerara Sugar, White Sugar, Glycerin, Deionized Water, Sodium Cocoyl Isethionate (Hostapon SCI), Propylene Glycol, Disodium Laureth Sulfosuccinate (Chemcinnate DSLS), Stearic Acid, Salt, Shea Butter, Mango Butter, Sorbitan Caprylate (and) Propanediol (and) Benzoic Acid (Nipaguard SCE), Essential Oil Blend.

Not Today:

100% Boric Acid Powder (600 mg)
Vegetable Capsules
Fast Shipping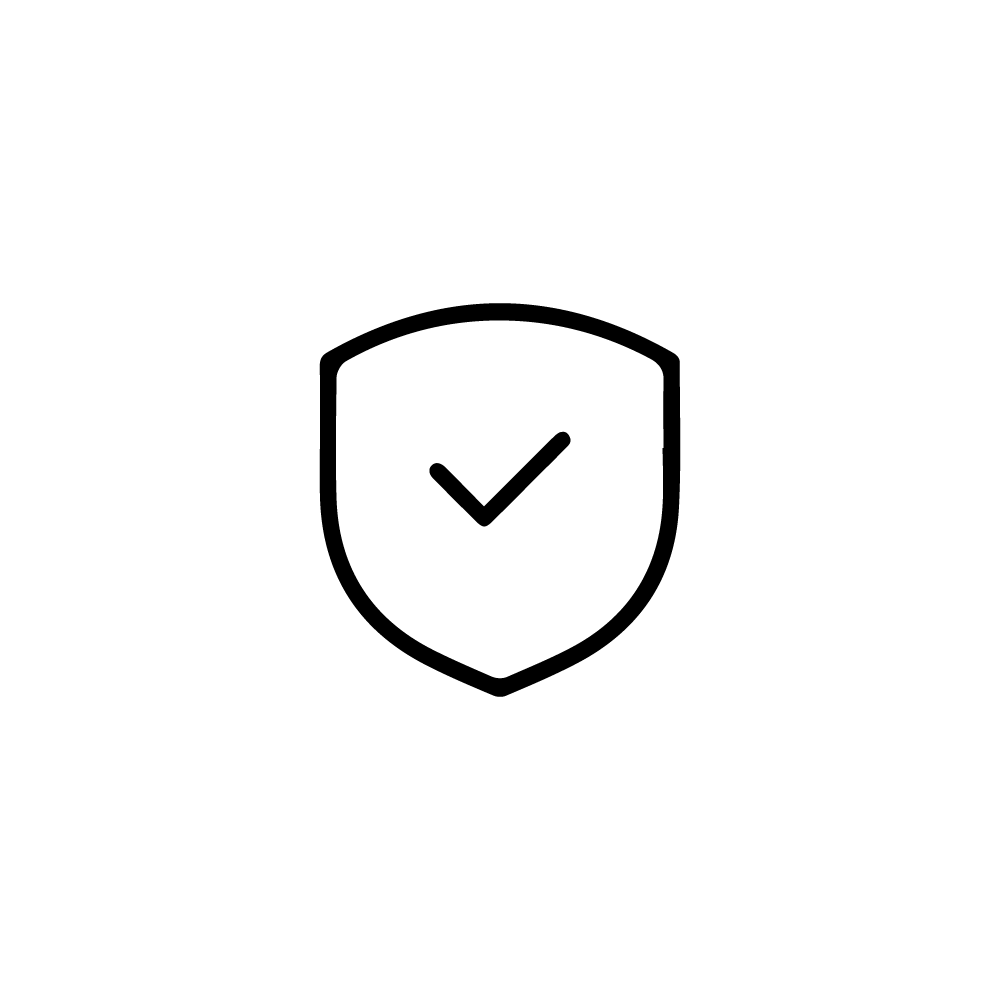 Secure Payments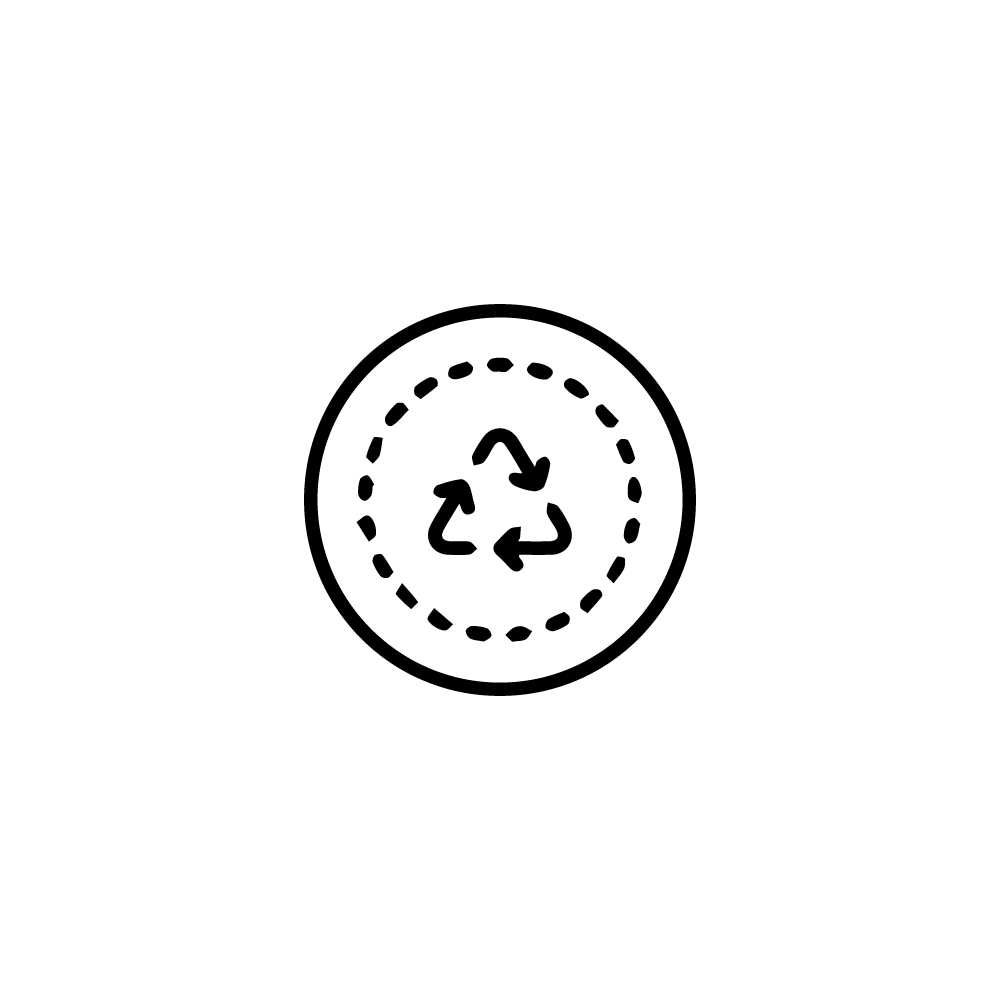 Recyclable Containers